Benefits of Botox/Xeomin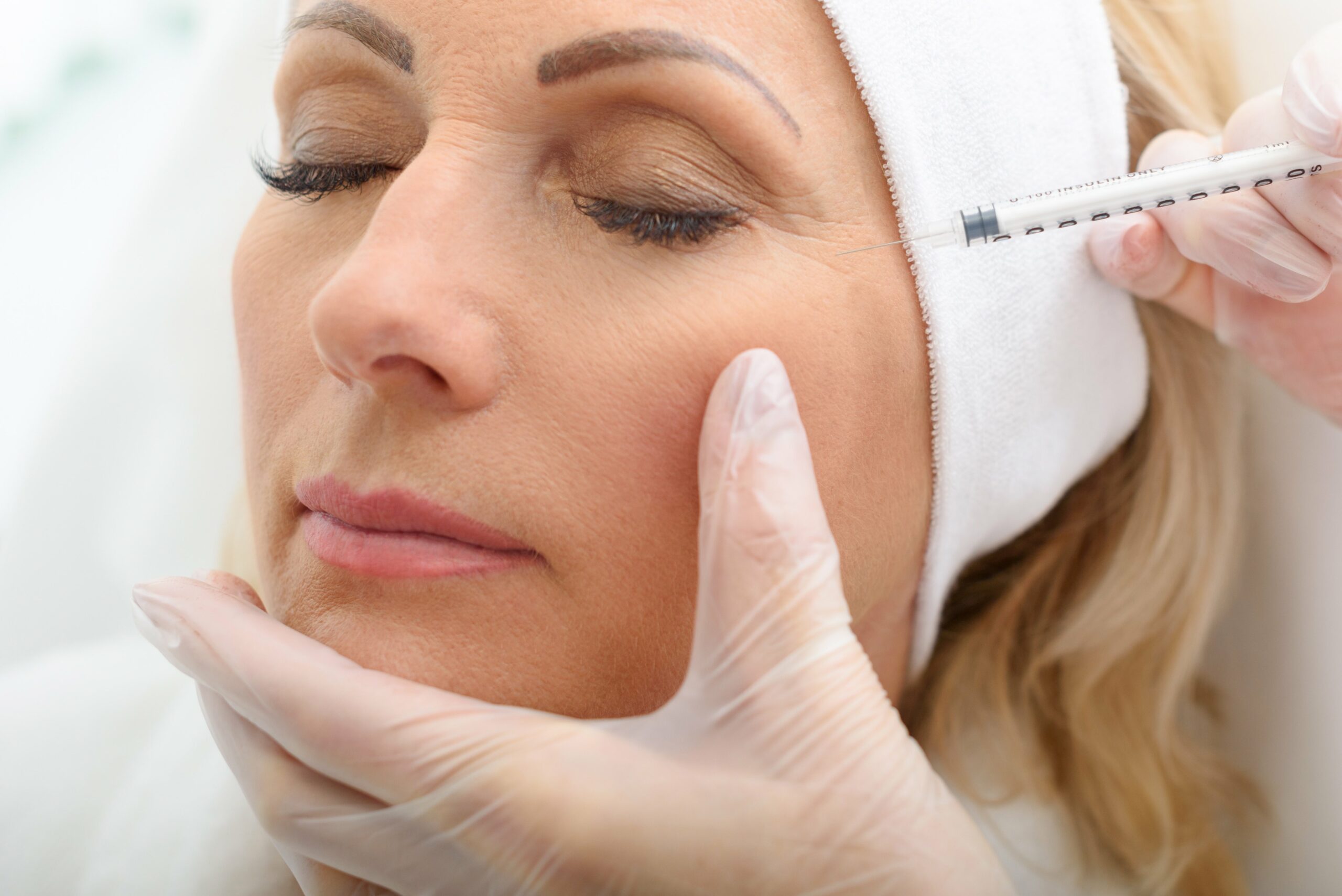 Botox and Xeomin are facial, injectable treatments that reduce the appearance of fine lines and wrinkles on the forehead and around the eyes. These facial rejuvenation treatments are far less invasive than cosmetic surgery procedures like facelifts and produce long-lasting results without any downtime.
Here's more about the benefits of Botox and Xeomin and how to find out whether these treatments are ideal for you.
What Is Botox?
Botox is the cosmetic form of botulinum toxin type A. Botulinum toxin is a purified substance derived from bacteria called Clostridium botulinum. It works by blocking nerve signals to the muscles into which it is injected, preventing the muscles from contracting to form fine lines and wrinkles.
Botox is most commonly used to treat frown lines, creases in the forehead and crow's feet near the eyes. According to the American Society of Plastic Surgeons(ASPS), it may also be used to treat the following:
Thick muscles in the jaw and neck

Lip lines

Gummy smiles
What Is Xeomin?
Like Botox, Xeomin is also a cosmetic form of botulinum toxin type A. However, unlike Botox, it contains only botulinum toxin type A and no other additives. According to its manufacturer, treatment with Xeomin lowers a person's risk of developing antibodies from it, sometimes preventing a neurotoxin from producing its desired effects.
Otherwise, Xeomin works exactly like Botox in how it blocks nerve signals to muscles that play a role in the formation of fine lines and wrinkles, such as frown lines, crow's feet and creases on the forehead.
Benefits of Botox
Botox is a minimally invasive cosmetic treatment—meaning it is less painful than more invasive treatments like surgery and also produces a shorter recovery. Here are other benefits of Botox injections:
It can reduce the appearance of fine lines and wrinkles.

It can help you look and feel younger and more confident.

Treatments with Botox are fast and usually last under 20 minutes.

Botox treatments produce no downtime. This means you can resume your usual activities immediately afterward.

Results usually last between three and four months,

says the ASPS

.

Botox could help you save time and money that would otherwise be spent on other skincare routines and cosmetic treatments.
Benefits of Xeomin
Xeomin offers all the same benefits as Botox when it comes to rejuvenating your appearance. Like Botox, it is also minimally invasive and offers no downtime or long recovery period. Results from Xeomin injections usually show up within three to four days and last an average of three months.
What to Expect From Treatment
Botox and Xeomin appointments are extremely quick and last only a few minutes. First, your provider may apply a topical anesthetic or numbing agent to the treatment areas to reduce any discomfort you may feel during the injections. Then, your provider will use a tiny needle to inject small amounts of Botox or Xeomin into your skin.
Results usually begin to show up within a few days of the injections. Itching, redness and swelling are common side effects of Botox and Xeomin, and they often resolve on their own during this same period.
When to See a Provider
Make an appointment with a Botox and Xeomin provider if you have fine lines on your forehead or between and around your eyes. The provider will talk to you in greater detail about what you hope to accomplish with Botox/Xeomin treatment and about which of these injections would be best for you. You can also combine Botox or Xeomin with other cosmetic treatments, such as microneedling and laser hair reduction, to meet your other aesthetic goals.
Contact The Vein Institute of Hunterdon at (908) 788-0066 to schedule a consultation if you'd like to learn more about Botox and Xeomin. We can talk to you at length about both treatments and help you choose the right injectable for you.