Want Smooth Sailing This Summer? See Us Now for Laser Hair Removal!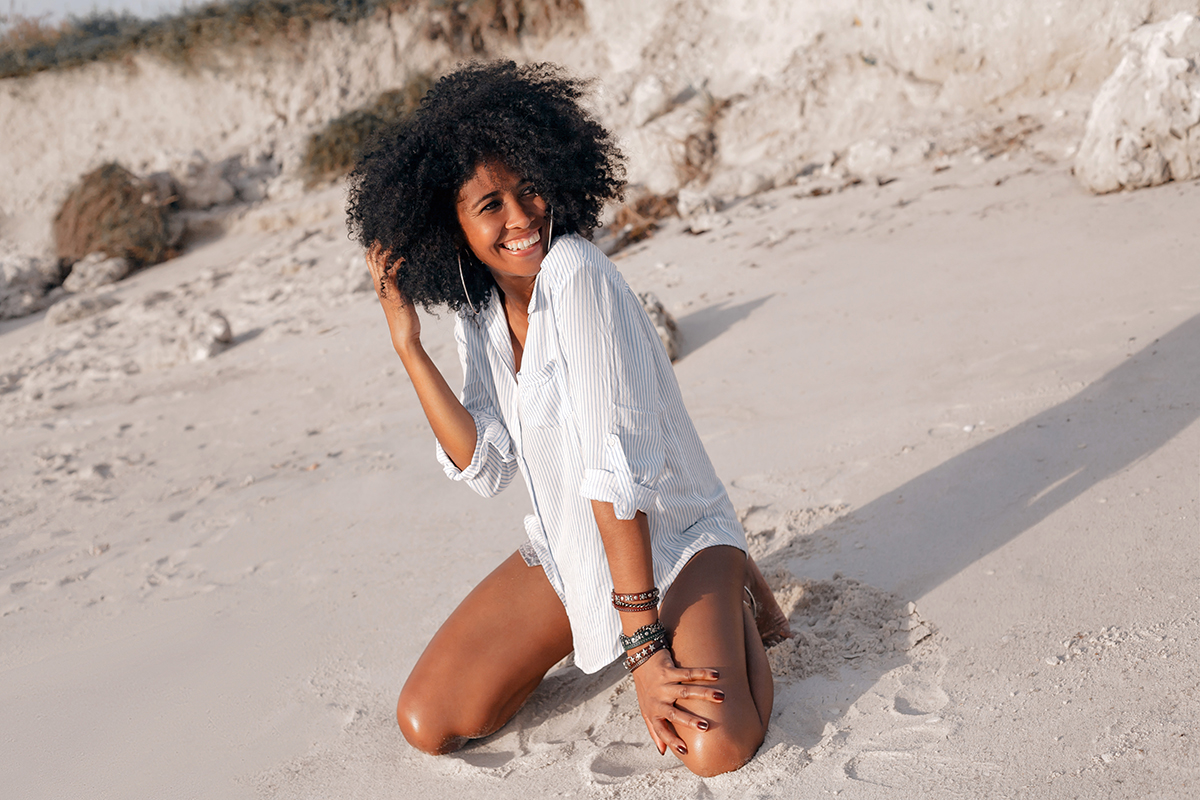 Hair is something that many of us have a love/hate relationship with. We love it when our hair sits just right or holds the perfect curl. Most people don't love that certain parts of the body have to be groomed frequently to keep the skin smooth. We've only been taught that we can shave unwanted hair, or pluck it or, more recently, have it waxed. While each of these hair removal techniques is effective, they may not be completely efficient. After all, they have to be repeated time and time again to keep up the good results.
If you'd like to get off the hair removal merry-go-round, consider scheduling a series of laser hair removal sessions. What stops most people from taking this step is the idea of treatment being time consuming. Laser hair removal does take time, but would we call it time consuming? No. Do patients call it worth it? Yes! Let's talk details.
How Laser Hair Removal Works
Laser hair removal is a step above the basic grooming techniques most people use. The common methods of removing hair ultimately just yank them out of follicles. Shaving may seem gentler, but can pull hairs and nick the skin. Laser hair removal targets hundreds of strands of hair in quick zaps of energy. With every pulse of laser light, multiple strands are vaporized on the spot. The heat that vaporizes strands of hair also transfers to the hair follicles. The heat that permeates the follicles disables them, preventing ongoing active phases of hair growth in the future.
Why This Takes Time
When one laser treatment can vaporize hair, why is it necessary to undergo so many treatments? Because the laser light that gets absorbed into the follicles only disrupts future hair growth. It does not stop the cycle that is already in progress. The hair growth cycle includes active and dormant phases. The only hair that is vaporized during laser treatments is that which is in the active phase. To make sure we get all hair, it is necessary to repeat treatments about every 8 weeks for a total of 6 to 12 sessions. Not to worry, though, hair growth is disrupted after the very first treatment so what does grow is typically light and sparse. Once the series of treatments is complete, patients can expect silky smooth skin for years.
The Vein Institute of Hunterdon has offices in Clinton and Bridgewater, NJ. Call (908) 788-0066 for more information or to schedule your first hair removal treatment now.